Bernie doesn't limit happy to an hour:
$1 • DRAFT BEER
$2 • DOMESTIC BOTTLES, WELLS, SCHNAPPS
$3 • Jack, Bacardi LIGHT, cuervo, Tanquery, Dewars
$4 • Crown, Bacardi ANEJO, TITO's, BOMBAY, CHIVAS
$5 • ALL BOMBS
TIL 7 P.M. EVERYDAY
Beware! Bernie's got an ace up his sleeve!
Texas Hold-'em in our back bar 3:00 most weekdays. Drink specials during organized play and free to enter the game!
Nice Rack, Bernie!
Pool Tournaments happen most Mondays at BBH. Get in the game!
Bernie's Garage, 1 of 5 bars at Bernie's Beach House
Bernie challenges you to a dance-off.
Check us out late night when our DJ's keep the dance floor crowded 'til closing time.
Peace. Love. Rock & Roll. Bernie's.
The Port Aransas Rockers Band plays every Wednesday for our Winter Texans starting at 6:30p.m. On Wednesdays, Bernie's is a smoke-restricted environment during the show. Winter Texans are always welcome at Bernie's House. Learn More
PORT ARANSAS ROCKERS
WednesdayS
BACHELOR/
BACHELORETTE PARTIES
Last night out as a single? Live it up at Bernie's.
Bernie's welcomes your celebration! We love that you're in love. Let us be part of one of most memorable moment of your life. Great drink prices and the hottest dance floor in town.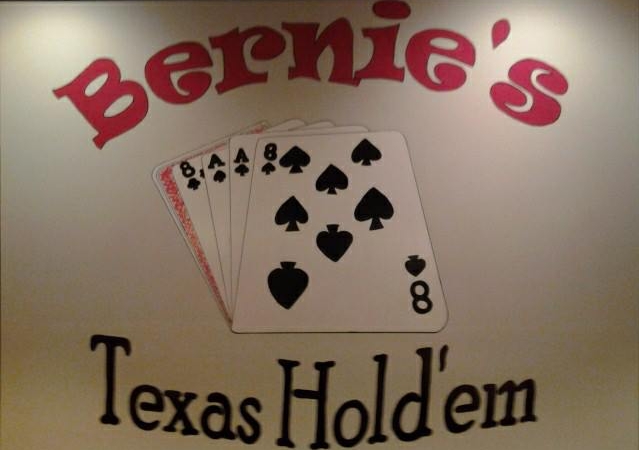 Specials, Availability and Events subject to change.